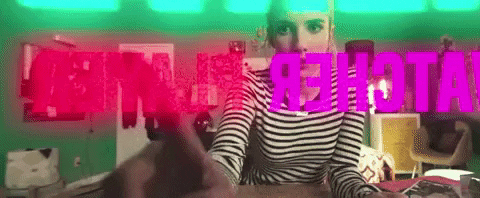 Title | Nerve
Author | Jeanne Ryan
Series | None
Pages | 294
Publisher | Simon & Schuster
Genre | YA Science Fiction, Mystery, Thriller
Release Date | July 28, 2016

A high-stakes online game of dares turns deadly

When Vee is picked to be a player in NERVE, an anonymous game of dares broadcast live online, she discovers that the game knows her. They tempt her with prizes taken from her ThisIsMe page and team her up with the perfect boy, sizzling-hot Ian. At first it's exhilarating–Vee and Ian's fans cheer them on to riskier dares with higher stakes. But the game takes a twisted turn when they're directed to a secret location with five other players for the Grand Prize round. Suddenly they're playing all or nothing, with their lives on the line. Just how far will Vee go before she loses NERVE?
Admittedly, I will hold up my hands and admit that this book was only a pick-up because of the upcoming movie version involving Emma Roberts and Dave Franco. Heck, even my DAD wants to watch the movie. Lemme admit, I'm so glad that I picked up a paperback copy at my local ASDA. Taking around two hours to read, Nerve was a thrilling adventure of dare, personality and self-discovery.
We've learned an interesting rule about fame. Those who seem desperate for it are the people that others least want to see.
Vee was a risky girl who was sick of sitting in the shadow of her fabulous best friend. I mean, come on. Who doesn't that appeal to? I adored Vee. She was ballsy, feisty but always stood up for what she believed in – as you may discover throughout the novel. Nerve instantly attracted Vee, which makes her an incredibly relatable character. In a society where social media has hooked the youth of today, the book has incredibly relevance and Vee will probably click with many teen girls her age. I know for a fact that something like this would definitely pique my curiosity. Would you wants to be a player or a watcher? And Ian . . . God Ian is a little cutey, even if he isn't who he says he is. *wink wink*. But honestly, ever Ian I have ever come across is so freaking charming. First Ian Harding, now Ian from Nerve. These authors need to stop the fantastic guys or I'm just going to combust.
Strangely, Nerve reminded me of one of my earlier reads – NEED. The plot is incredibly different and never in my reading history have I come across a plot as strange yet capturing as this one. Whether the movie will keep up the story plot or not, I have no idea. But they should have, and I will be very mad if they haven't. I've already noticed a few changes just through watching the trailer like a billion times. I adored the mystery and thrill that came from reading this book. Jeanne Ryan keeps you guessing with Nerve and you never quite know what's going to happen until it does. It's not an easy feat to accomplish, so she deserves mad props for that. Also, the cliffhanger at the end is absolutely appalling – even more so considering the fact that the author doesn't see a sequel in the works. Why would you do this?
"Why should I pay to watch when I can be paid to play?"
The dual narration which occurs at the beginning of the novel really does make you curious. Yet certain parts of the book didn't seem to make sense. I would really like for Jeanne Ryan to clear up the mystery of Abigail, Ian and Vee's parents. Still I will admit that I did enjoy nerve, earning it a cool three out of five. While it was a good book, it wasn't anything to sing and dance about. Also, please clear up the above questions Ms Ryan. Now excuse me while I sign offline and go find myself the next cinema showing.
Ines Ninous says "It was a very nice read."
Carly @ Books Are My Kind of Thing says "Awesome, just not executed well."